Benefits Of Regular Car Maintenance and Service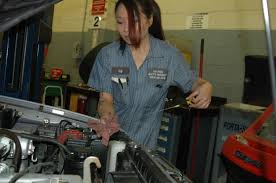 Regular car service is necessary to keep your car safely on the roads and to increase its usability. Skipping a service now and again isn't too much of a problem, but any good car mechanic will tell you that you shouldn't make it a habit.
Getting your car serviced by a mechanic is now just a phone call away as you can call in for mobile car servicing. The mobile car mechanic comes to your home or workplace and performs the service right then and there. Mobile car repairs and services make it a lot easier for people who work at home or for those who don't have the time to take their car to the car shop. Here are very good reasons to use mobile car servicing today.
Periodic car servicing prevents damage from escalating
Getting your car regularly serviced gives you a better chance of finding problems which if ignored, can turn into expensive repairs. Your mobile car mechanic can identify any problem that needs to be fixed or that may become a bigger problem in the future. Finding problems during your service can help avoid accidents or a costly repair bill.
Keep your car in good condition and extends its life
Regular maintenance and service are essential in getting your car in good condition for a long time. Oftentimes, we see cars that need big repairs, simply because the car did not have a proper servicing schedule. The simple oil change is vital to the life of your vehicle and ignoring will affect the engine performance.